On August 4th, thirty-six golfers from Belarus, Russia, Ukraine, and Italy gathered at Minsk Golf Club to demonstrate in a serious and tense struggle all their skill and will to win. Creativity and innovation definitely help set any event apart, and that is no exception with what Minsk Golf Club strives to provide for all tournaments.
Time to Golf Tournament was scored using Stableford and Stroke Play. Stableford is a very common scoring system in golf whereby points are awarded on each hole according to how the player does against their own handicap. Stroke Play, also known as medal play, provides an incentive for players to improve their golf games. Tee prizes add fun to the tournament and are somehow guaranteed winner contests; therefore we arranged the surprising and memorable Long Drive and Closest to the pin.
While adults were competing on the championship course, juniors were striving for victory on the academy course. A total of four juniors were laying the groundwork for junior golf development programs. Golf is about enjoying yourself, and tournaments help you make it happen. Three-club Tournament is real fun, since you are only allowed to take 3 clubs of your choice for the round, instead of the usual 14. Of course, the participants of Time to Golf Tournament were forced to get somewhat creative.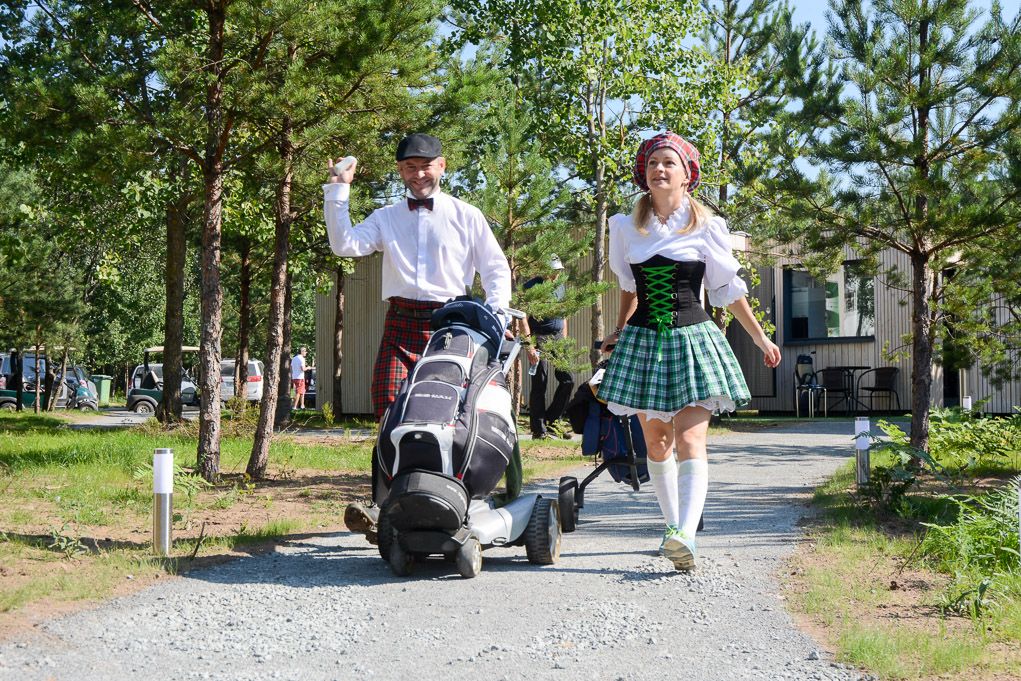 Receiving a prize is always an amazing feeling. The classic Best Costume and Best-Mannered Golfer Contests featured our big day. Although the tournament was full of serious players, a large portion of participants didn't stand a chance at winning any of these. Thanks and Congratulations to Time to Golf Tournament Sponsors and Players! We hope all of you had a wonderful day on the green, and we look forward to seeing you soon.
Time to Golf Tournament Winners:
Cat 1 (Men, HCP 0-24, Stroke Play):
First place – Andrey Yaruk
Second place – Gheorghii Prigozhy
Third place – Nikolay Martynov
Cat 2 (Men, HCP 24.1-36, Stableford):
First place – Yuri Tabolich
Second place – Andrey Khaletsky
Third place – Konstantin Antonov
Cat 3 (Women, HCP 0-36, Stableford):
First place – Nadezhda Yaruk
Second place – Marina Fedyukovich
Third place – Svetlana Akulenok
Juniors:
First place – Anastasia Prigozhaya
Second place – Artem Lisovsky
Third place – Ilya Macayed
The youngest player – Anfisa Yermashova
Special Categories:
Women's Long Drive – Nadezhda Yaruk
Men's Long Drive – Mikhail Katok
Women's Closest to the Pin – Nadezhda Yaruk
Men's Closest to the Pin – Andrey Yaruk
Best-Mannered Golfer – Cristina Dulevich
Best Costume – Andrey and Nadezhda Yaruk