According to the established tradition, at the beginning of the season, the club holds a closed tournament " III Spring Cup of the Minsk Golf Club". On May 1, when the weather was especially favorable for golfers, 57 participants took to the part in the tournament to try their luck for the first time in the 2021 season.




The tournament was held in the Stableford format, golfers fought for the victory for 1, 2, 3 places in the HCP 0-36 Man / Woman groups, and could also demonstrate their hitting skills in special nominations Longest Drive, Closest to the Pin.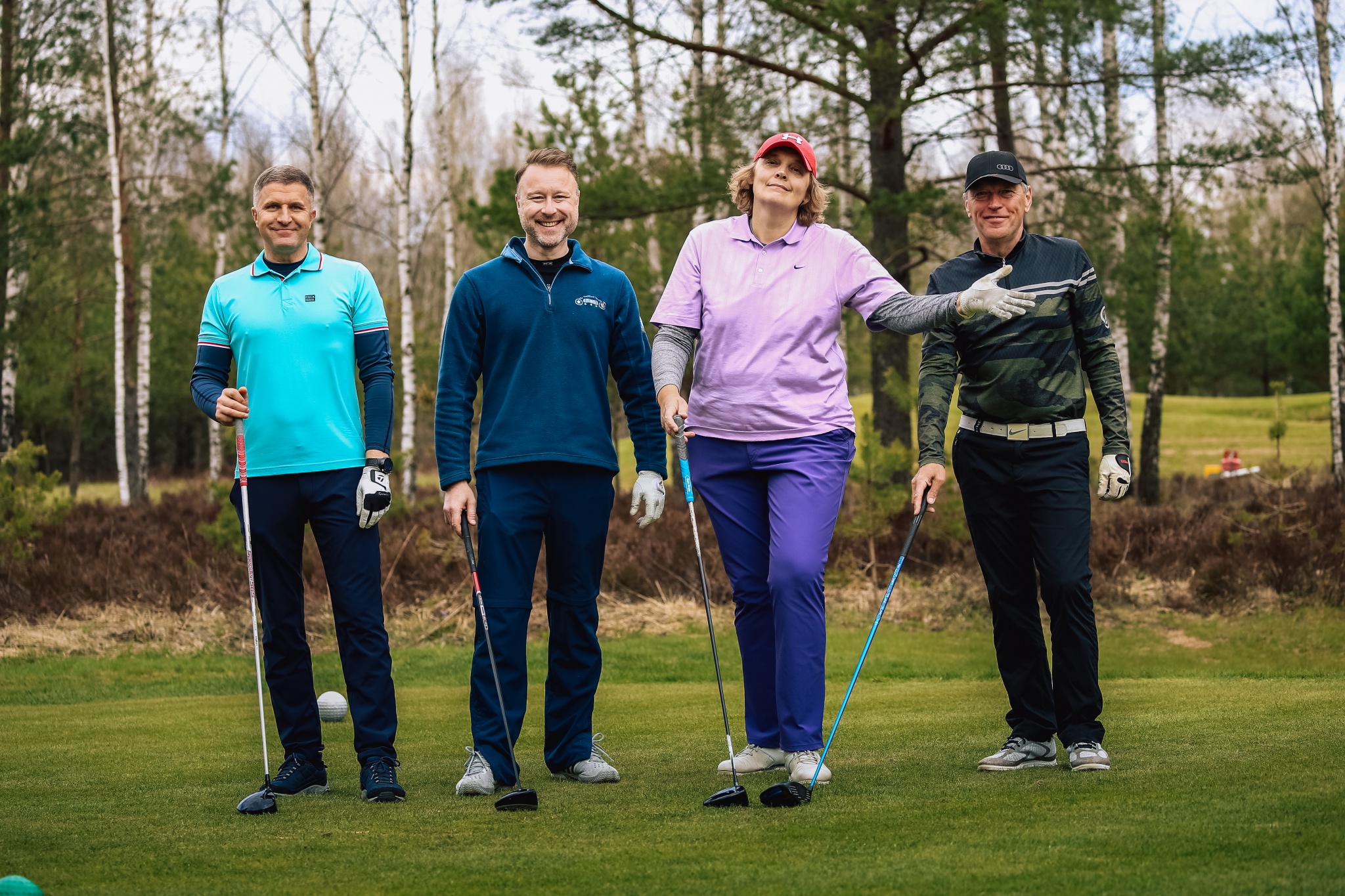 The tournament is remarkable not only because it starts off the season, but also because the Members choose the Club Captains. According to the voting results, Maria Tsareva became the new Lady-Captain of the Golf Club Minsk, and Andrey Khaletsky became the Captain.


The tournament was opened by sports director Denis Chirkov and head of the golf club Lidia Kotkina. It took golfers more than 5 hours to complete the 18 holes of the Championship Course, hand in the scorecards and get together for the awards ceremony.
We wish the new Captains a fair wind, a bright season, new victories and productive training for all golfers!
Results of tournaments:
1 place – Pyo Hyunvean (Эрик) 42 points
2 place – Grakov Alex 41 points
3 place – Martynenko Alexander 41 points
Group Woman HCР 0-36
1 place – Bulovitskaya Tatyana 44 points
2 place – Tumanova Natalia 37 points
3 place –Tsareva Elizabeth 37 points
Longest Drive – Zaginaylo Mikhail
Closest to the pin – Yaruk Andrey 1,96м