On September 6th, Minsk Golf Club hosted one of the most long-awaited events of the season – the opening ceremony of the 18-hole golf course. The course, a par-72 championship facility, will enable us to host both professional and amateur championships, giving participants the chance to meet, play and enjoy golf with like-minded people within Belarus.
More than two hundred guests shared the moment. The ceremony began with the keynote speech delivered by Vladimir Drazhin, Chairman of the Belarusian Golf Association, and Alexei Ermashov, Chairman of the Supervisory Committee of Minsk Golf Club. The launch of the first Belarusian Golf Teaching Manual: Golf in Belarus, seemed to be a welcome surprise. The ribbon cutting ceremony was followed by an intense program of cultural and sports activities.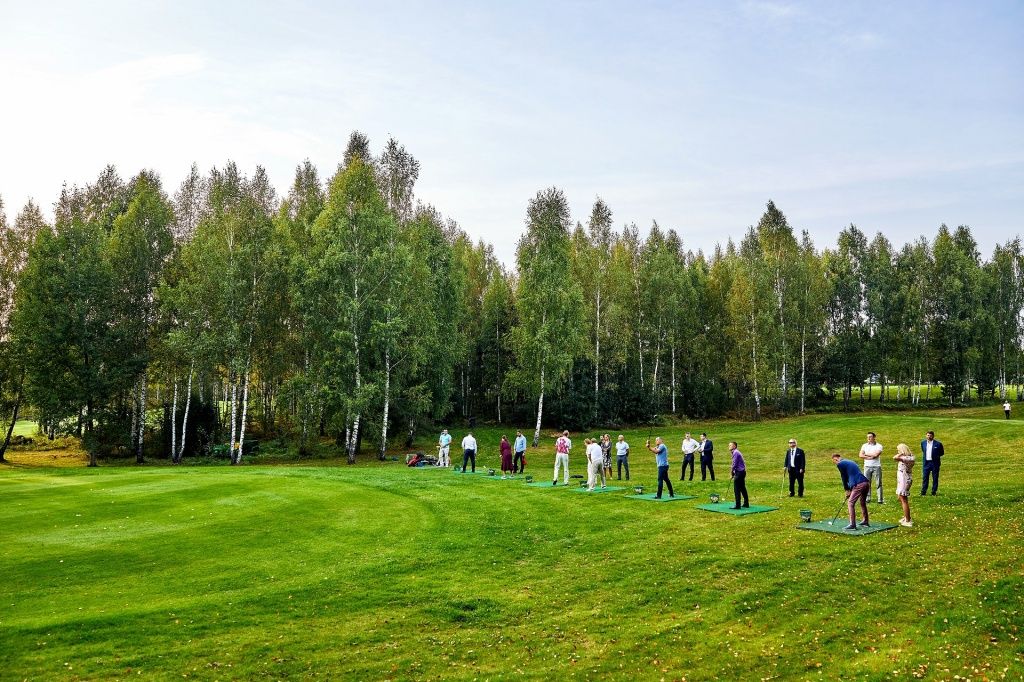 Our practice facility was more than just a driving range where golfers could practice their golf swing. There were enough areas to work on various parts of golf game, try new equipment, and receive instruction from our Golf Professional. Kids and juniors were super excited playing miniature golf.
Holidays are where memories should be made. By installing a classic photobooth we offered our guests the chance to make some history of their own by taking unforgettable pictures. The celebration night was full of good vibes, accompanied by the State Chamber Orchestra of Belarus. The elegant and chic atmosphere surely made a beautiful backdrop for the ceremony. Some guests were lucky to win memorable gifts in the lottery, including a Minsk Golf Club Season Ticket.
We added a bit of extra magic to our big night with a fireworks display.