On June 15, Minsk Golf Club hosted the second qualifying round of the 2019 U.S. Kids Golf. Kids & Teen's Tournament was held under the endorsement of the international U.S. Kids Golf organization with the support of the Ukrainian representative office of ENGO.
The winners got the opportunity to continue participating in this series of competitions in Ukraine.
The final round of the 2019 U.S. Kids Golf will take place in Scotland.
On Saturday, 18 young golfers aged from seven to fifteen years joined the competition. The representatives from the Ukrainian U.S. Kids Golf mentioned that the number of players was impressive. On average, from 12 to 16 people take part in such tournaments.
Awards were in three age groups: 7–9 years old, 10–13 years old, and 14–18 years old.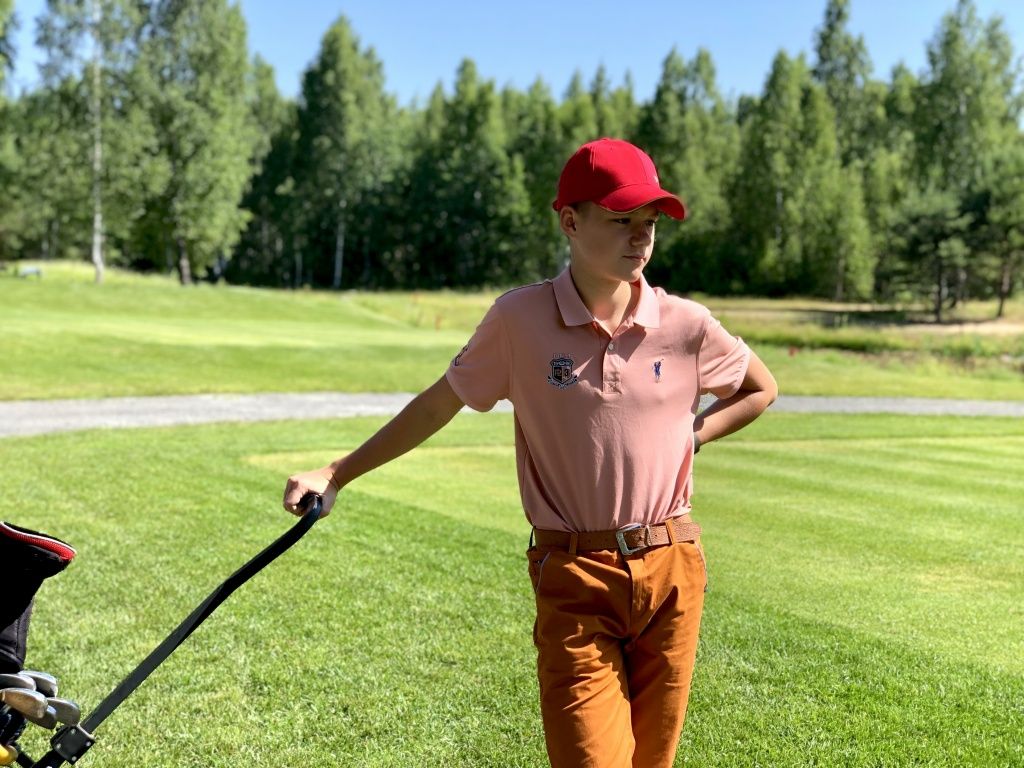 All golfers played the full round despite the hot weather - the temperature rose up to 30 degrees.
Parents who wish to caddie for their players were more than welcome.
It took golfers about 5 hours to play eighteen holes.
The tournament ended with an award ceremony with a relaxed and joyful atmosphere.
The participants sincerely rejoiced over their victories.
Parents appreciated the level of preparation and the need for such competitions to develop children's interest in golf as a sport.
Winners were greeted with an opportunity to take part in the following round that will be hosted by one of the Ukrainian golf clubs in near future.
Congratulations to all participants and winners. We believe that Belarusian young golfers may actually go to the finals.
The 2019 U.S. Kids Golf Winners:
Age 14-18
1st place – Mikhail Zaginaylo
2nd place - Anastasia Prigozhaya

3rd place – Maxim Drazhin
Age 10-13
1st place – Ivan Vyatkin

2 place – Ilya Macaed

3rd place – Stefan Zuments
Age 7-9
1st place – Herman Zuments

2 place - Arina Khaletskaya

3rd place – Anfisa Ermashova