On September 21, our club hosted the Fall 2019 Texas Scramble tournament. This is the second play of this format in this season and the fourth in general. Golfers always welcome Texas Scramble because it is a great opportunity to spend time with like-minded people. Texas Scramble is all about establishing common goals that every team member can work toward.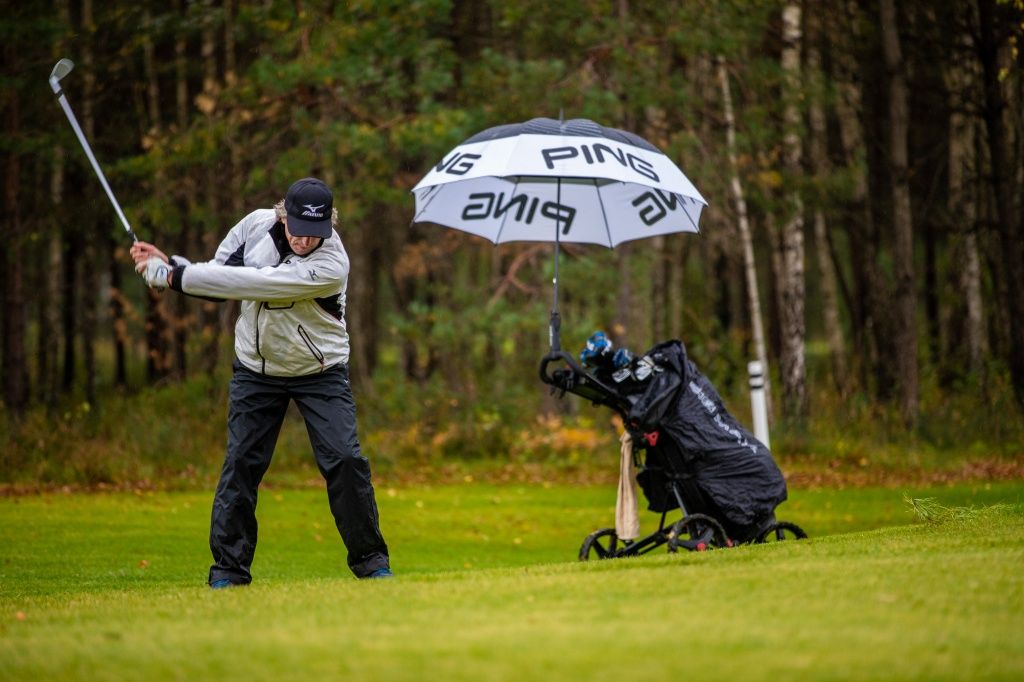 In spite of difficult weather conditions, low air temperature, and incessant rain, thirty participants gathered at the tournament. As always, in addition to the main nominations, golfers were given the opportunity to prove themselves in special categories - Longest Drive and Closest to the pin.
Teams were formed the same way as in the summer tournament - by drawing. Golfers with the best HCP indexes, acting as captains, were picking tickets with their future partners' names from a basket. The tournament committee decided on each team member to make at least three shots during the round. Thus, not only experienced golfers but also beginner participants were able to make every effort for a good result.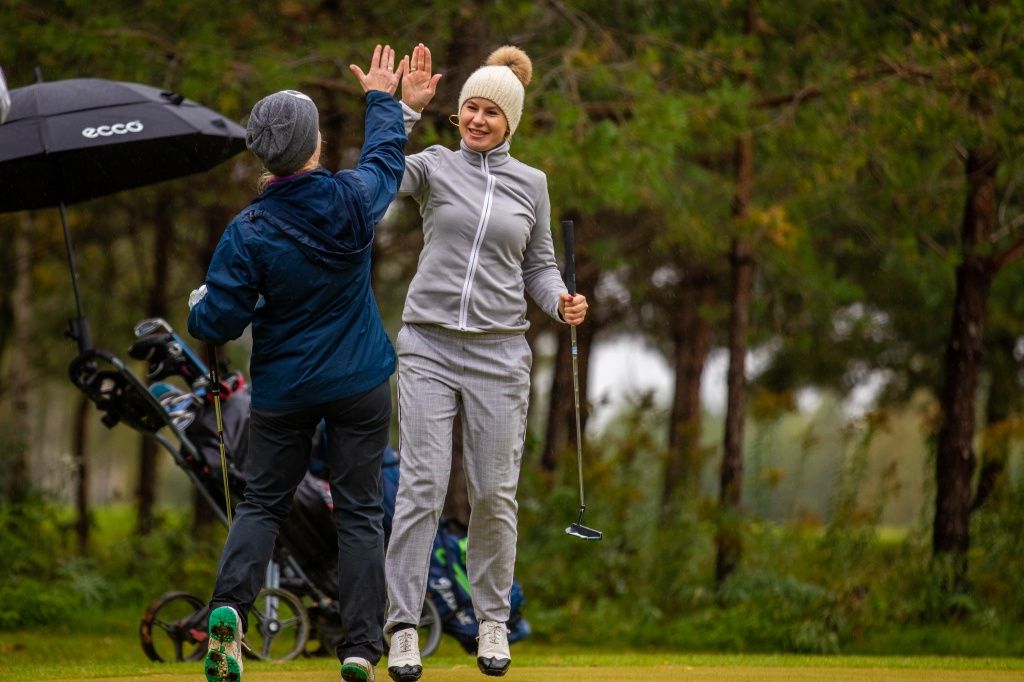 After calculating the results, a nice surprise awaited the participants and guests. Two teams, under the leadership of Andrey Yaruk and Georgy Prigozhy, showed the same result. A replay was announced. It was decided that two golfers from each team will play two by two from a 100-meter distance on the Hole 18. The victory was won by Andrey Yaruk and Sergey Zhilkin who arranged a nice performance for the audience.
Our Texas Scramble – Fall 2019 ended with an award ceremony with soulful communication and a fragrant mulled wine that warmed us after a difficult round.
For the first time, a victory in a Texas scramble tournament was won by a team consisting of only three participants who played under the leadership of the youngest captain - 14-year-old Mikhail Zaginaylo.
Minsk Golf Club traditionally thanks everyone who shared this day with us and congratulates the winners.
We express special gratitude to our partners who supported the tournament.
Texas Scramble – Fall 2019 Winners
1st place
Mikhail Zaginailo
Oleg Macaed
Oksana Kuskova
2nd place
Andrey Yaruk
Andrey Ostroukh
Sergey Zhilkin
Dmitry Koryagin
3rd place
Georgy Prigozhy
Nadezhda Yaruk
Pavel Romakhov
Maria Loginova
Special nominations:
Closest to the Pin – Vladimir Stratan (5.76m)

Men's Longest Drive – Vadim Devyatovsky

Women's Longest Drive – Nadezhda Yaruk