On December 5, the 5th Reporting Meeting of the Belarusian Golf Association was held at the Belarusian State Academic Musical Theater. Minsk Golf Club took stock of this season and recognized the work that many individuals have contributed to the club this year.
The CEO of the club Lidia Kotkina mentioned that this year has seen a number of achievements both on and off the course. 350 new players joined in the 2019 season. The club's membership stands at 52 golfers. 60 persons received their green card certificates. We believe this compares favorably with figures this time last year.
A large part of this club's success goes to those who organize, promote and run our tournaments. Minsk Golf Club held two match plays with golf teams from Lithuania and Russia, attended by more than 140 players. This season, the number of corporate golf team-building events has almost doubled. One of these events was attended by Jeremy Dale, one of the world's leading golfing showmen. It is with some measure of pride that our club clearly has a reputation for being friendly, welcoming and delivering a well-presented golf course.
We are on target to reach new goals. Membership and its resulting subscriptions provide a large percentage of the Club's income so it is important to not only attract additional members but to retain them. Next year, the 9-Hole Academy Course is going to be a perfect addition to complement our 18-Hole course. Next year we are going to open our first Pro Shop stocked with a range of clothing and golfing accessories.
All the guests who attended the meeting are welcome to take part in one of the 2020 club's tournaments for free.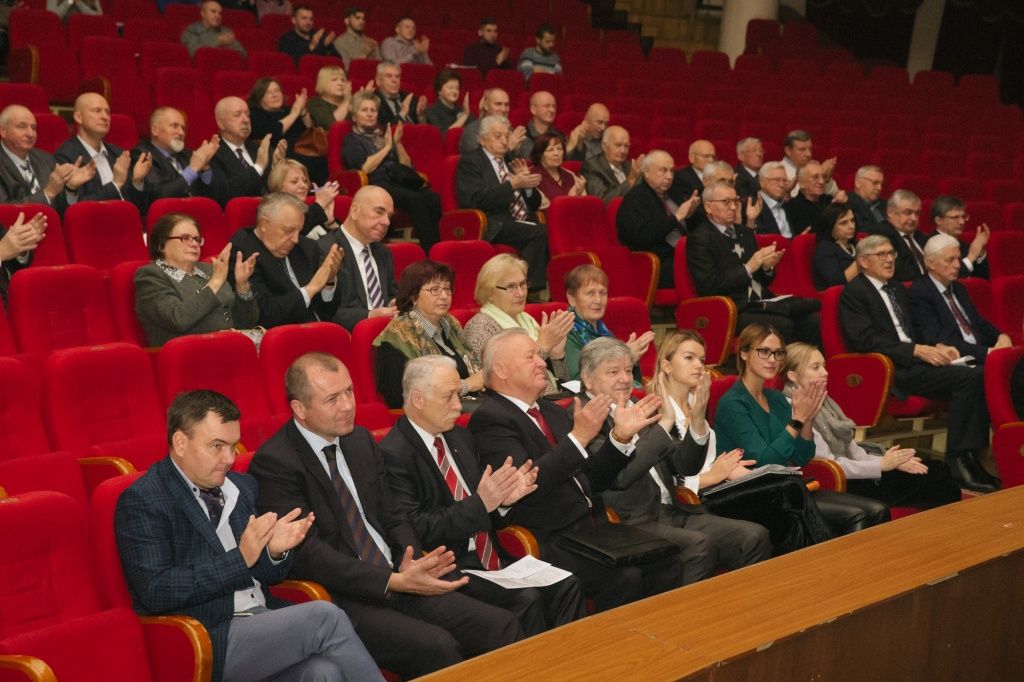 The 5th Reporting Meeting of the Belarusian Golf Association ended with a festive concert and a buffet. We are very grateful for the support we have been shown over the 2019 season by all we have come into contact with and trust that our tenure to date has met your expectations. We are looking forward to working with the new golfers as we continue to make Minsk Golf Club the best golf club in Belarus.