This September, several tournaments took place at our golf club. The final tournament this month was the Minsk Golf Club Cup I which became the sixth ranking tournament in the 2019 season. The competition lasted for two days – the golfers played 2 rounds, on September 28 and 29. Despite the rainy fall weather, 28 participants, 22 gentlemen, and 6 ladies spent this time with us.
On the first day of the tournament, the HCP 0 - 24 male group played in the Stroke Play format and teed off from the white tees. The male group HCP 24.1-36 and the female group HCP 0-36 competed in the Stableford format.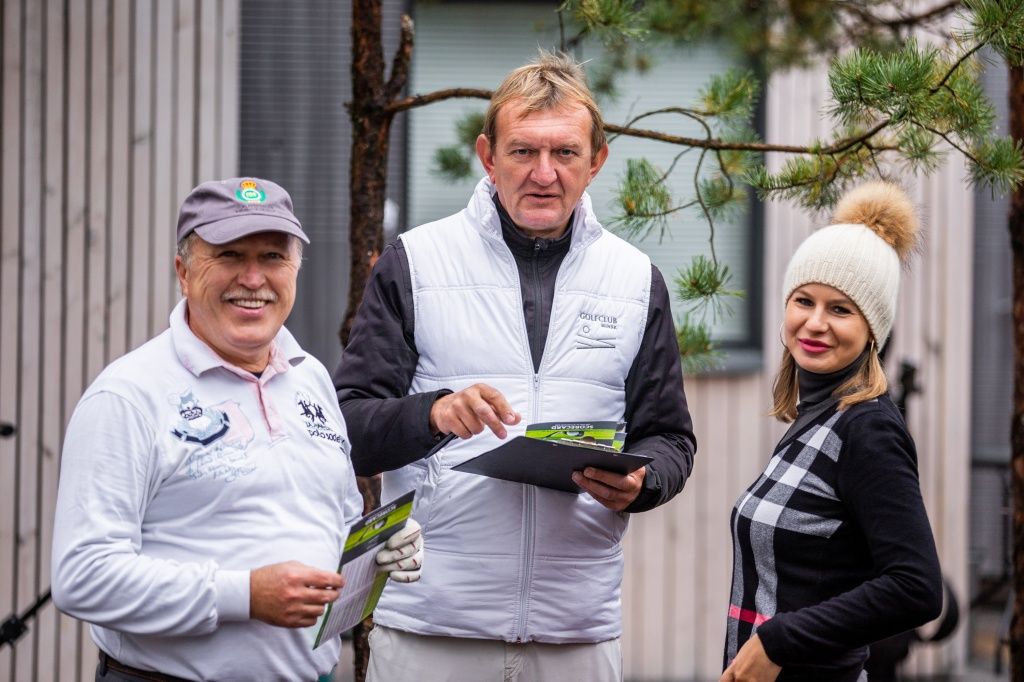 On the second day of the tournament, one of the leading players, Richard Pyo, managed to lower his playing HCP index. Richard Pyo and the captain of our club, Andrey Yaruk, showed the same result with absolutely equal handicaps, but Richard scored more Stableford points, as a result, his handicap was recounted and lowered. Despite the same result, Andrei managed to get ahead of Richard by one shot.
In addition to the main prizes, the participants could win in the traditional special nominations - Longest Drive and Closest to the Pin, as well as take the lead in the most important nomination - Best Gross.
After two days of intense struggle, all golfers were served with a fragrant pilaf and warming mulled wine. We presented awards to the winners and wished a fair wind in all their endeavors.
We would like to make Minsk Golf Club Cup an annual tradition. We hope that next year no one will miss the opportunity for such a nice challenge.
We thank all participants, congratulate the winners, and look forward to seeing everyone at the closing tournament of the 2019 season, which will be held on October 19.
Many thanks to our organizing partners and sponsors.
Minsk Golf Club Cup I Winners
BEST GROSS – Georgy Prigozhy
Men HCP 0-24 Stroke Play
1st place - Andrey Yaruk

2nd place - Richard Pyo

3rd place - Georgy Prigozhy
Men HCP 24.1-36 Stableford
1st place – Georgy Dovgyallo

2nd place – Oleg Macayed

3rd place – Sergey Zhilkin
Women HCP 0-36 Stableford
1st place – Natalya Tumanova

2nd place – Natalya Dovgyallo

3rd place – Nadezhda Yaruk
Special nominations:
Longest Drive - Andrey Yaruk
Closest to the Pin - Andrey Yaruk