On September 14, one of the most unusual and creative tournaments of this season, Greenkeeper's Revenge 2019, was held at Minsk Golf Club. Our greenkeeping team thoroughly prepared quite a lot of different obstacles on the golf course. It is traditionally believed that this format allows the greenkeepers to revenge at golfers for all the pitch markers, divots, and untidy bunkers, for playing with training balls, and interference while the greenkeeping team is mowing and grooming the course.
A total of 31 golfers took part in this tournament: 25 gentlemen and 5 ladies. The golfers had to deal with quite a bunch of difficulties, such as scattered rakes, forks in the amount of 200 pieces, training balls, and even the irrigation system. The participants had to tee off from a tractor-trailer, sitting on a chair, kicking the ball instead of hitting the driver.
Tournament participants fought for victory in the HCP 0-24 and HCP 24.1-36 Stableford groups, as well as in the special Longest Drive and Closest to the Pin nominations. The greenkeeping team prepared a special nomination too – it was decided for golfers to tee off on Hole 18 using a children's driver.
Club's CEO, Lydia Kotkina, appeared from time to time on the course pretending to be a lost mushroom piker and unceremoniously "got on board". This slightly discouraged the golfers but made the game even more unpredictable. It was decided to award the most discouraged golfer with a prize.
The shaman who came out of the forest at the award ceremony was telling everyone about the past and future, attracting luck and happiness, and creating a unique atmosphere at our event.
The Greenkeeper's Revenge 2109 caused the most positive emotions among all participants without exception. Therefore, we assume that this is the beginning of a new tradition at our golf club, and competitions of this format will be held annually.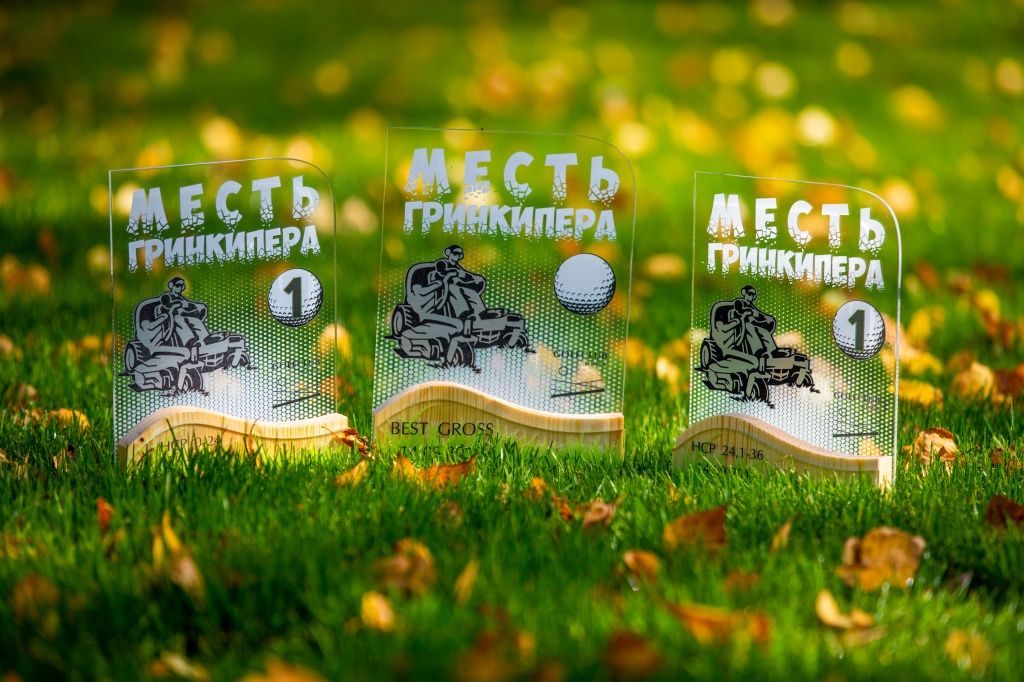 We thank all golfers who were not afraid of "revenge" and worthily passed all 18 holes, and also congratulate the winners.
Special thanks to our partners who sponsored the competition.
Greenkeeper's Revenge 2019 Winners
Best Gross – Andrey Yaruk
Group 0-24 Stableford
1st place – Natalya Reutskaya

2nd place – Andrey Yaruk

3rd place – Richard Pyo
Group 24.1 – 36 Stableford
1st place – Mikhail Artemyev

2nd place – Pavel Shparkovich

3rd place – Oleg Macayed
Special nominations:
Longest Drive, hole 5 – Aleksandr Maximchik

Closest to the Pin, hole 7 – Oleg Macayed

Greenkeeper's Nomination, hole 18 - Ivan Vyatkin

Mushroom Picker's Nomination – Natalya Reutskaya