On July 27-28, the 2019 Belarus Open Cup took place on the championship course of the Minsk Golf Club. 36 players fought for the victory, not only from Belarus, but also from the United Arab Emirates, Russia and France. This is the 12th championship in a row, but only the second time it is held on our course. Before, our golfers had to go to other golf clubs to participate in this tournament.
Two days of the tournament turned out to be a true test of endurance. On the first day, they played in the pouring rain, which stopped only by the end of the round. On the second day, the weather was sunny and hot - the air temperature rose to 30 degrees. Some joked that it seemed that the game was taking place on two different courses.
The three scoring systems of the tournament were Stroke play, Stableford and Gross. Additionally, one could compete in such nominations as Closest to the Pin (men and women) and Long Drive (men and women).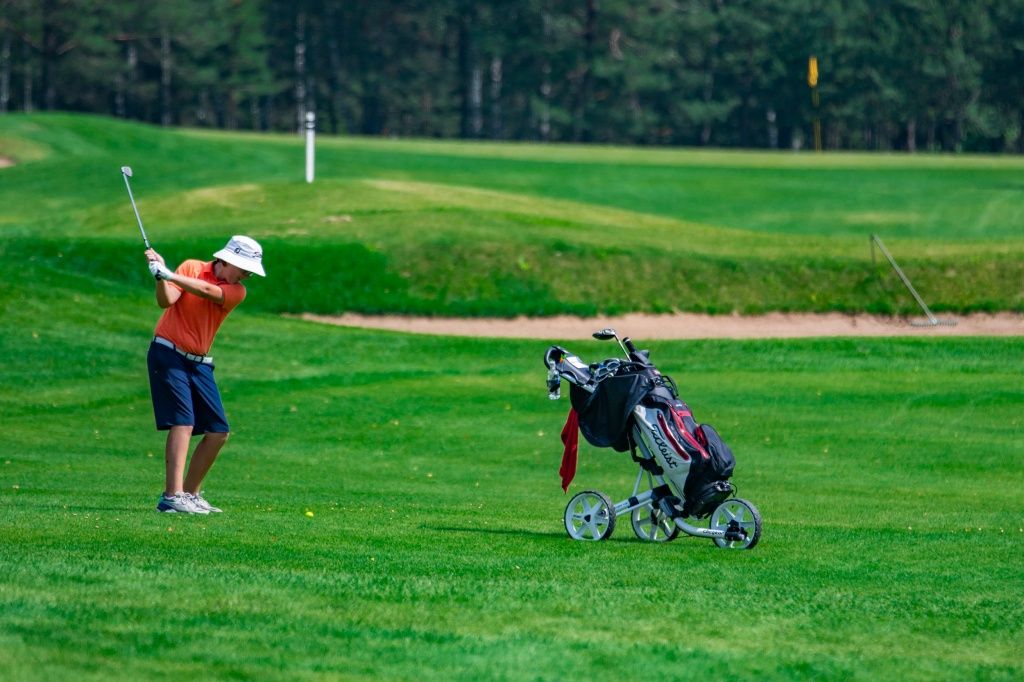 When it comes to announcing the winners, the chairman of the Belarusian Golf Association Vladimir Drazhin honored all participants with trophies and prizes from partners at the summer club house. After the award ceremony, a French wine testing with the support of the Honorary Consul of the Republic of Belarus in Bordeaux, Andrey Shevchenko, and a fun mini-tournament at the 18th hole for the most accurate putt and the most accurate chip took place.
At this point, it's more than fair to say that the future of golf is looking bright. We are grateful to all the participants who were not afraid of the weather and spent this weekend with us, and congratulate the winners.
Belarus Open Cup Winners
ВEST GROSS - Richard Pyo (171 strokes)
Men HCP 0-18 Stroke Play
1st place - Mikhail Kotok (141 strokes)

2nd place - Andrey Yaruk (147 strokes)

3rd place – Georgiy Prigozhiy (152 strokes)
Men HCP 18.1-28 Stableford
1st place - Richard Pio (82 strokes)

2nd place - Igor Tumanov (59 strokes)

3rd place - Yuri Tabolich (55 strokes)
Men HCP 28.1-36 Stableford
1st place - Mikhail Zaginaylo (82 strokes)

2nd place - Andrey Kuchmaryov (76 strokes)

3rd place - Alexander Nemtsov (72 strokes)
Women HCP 0-36 Stableford
1st place - Natalia Tumanova (70 strokes)

2nd place - Zhanna Maximchik (67 strokes)

3rd place - Natalia Reutskaya (62 strokes)
Special categories:
Women Long Drive - Nataly Tumanova

Men Long Drive - Michail Zaginainilo

Women Closest to the Pin - Marina Fedyukovich (3.60 m)

Men Closest to the Pin - Ruslan Segenyuk (1.29m)